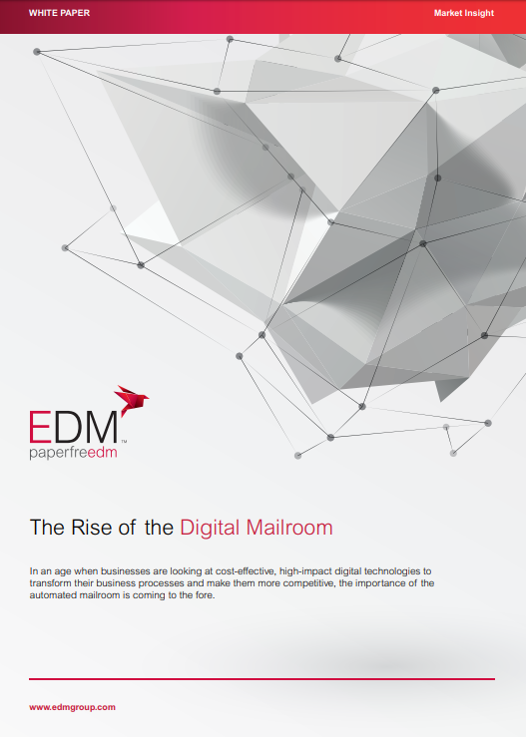 The Rise of the Digital Mailroom
Many organizations are still receiving thousands of pieces of inbound mail weekly.
Our survey showed that 30% of respondents cite inbound mail processing delays as having a negative effect on their performance or reputation while 40% stated that mishandling mail has a negative impact on customer service levels.
Does this sound familiar?
Download our free whitepaper and learn more about Digital Mailroom solutions for your organization.
An efficient Digital Mailroom with adequate staffing can process most documents within 24 hours of arrival.
Key issues with paper-based workflows:
Manual paper-based workflows cost 2-3x more per document than digital/imaging-based flows
Paper-based workflows propagate
inefficiencies throughout the organization and slow growth
Outsourcing your paper-based functions to a vendor partner saves time and money while maintaining vital compliance and security
Faster document processing through digital solutions can:
Significantly lower operating costs for all business processes
Allow existing staff to step into more impactful roles
Mitigate errors and delays experienced within traditional in-house mailrooms
Read the whitepaper now