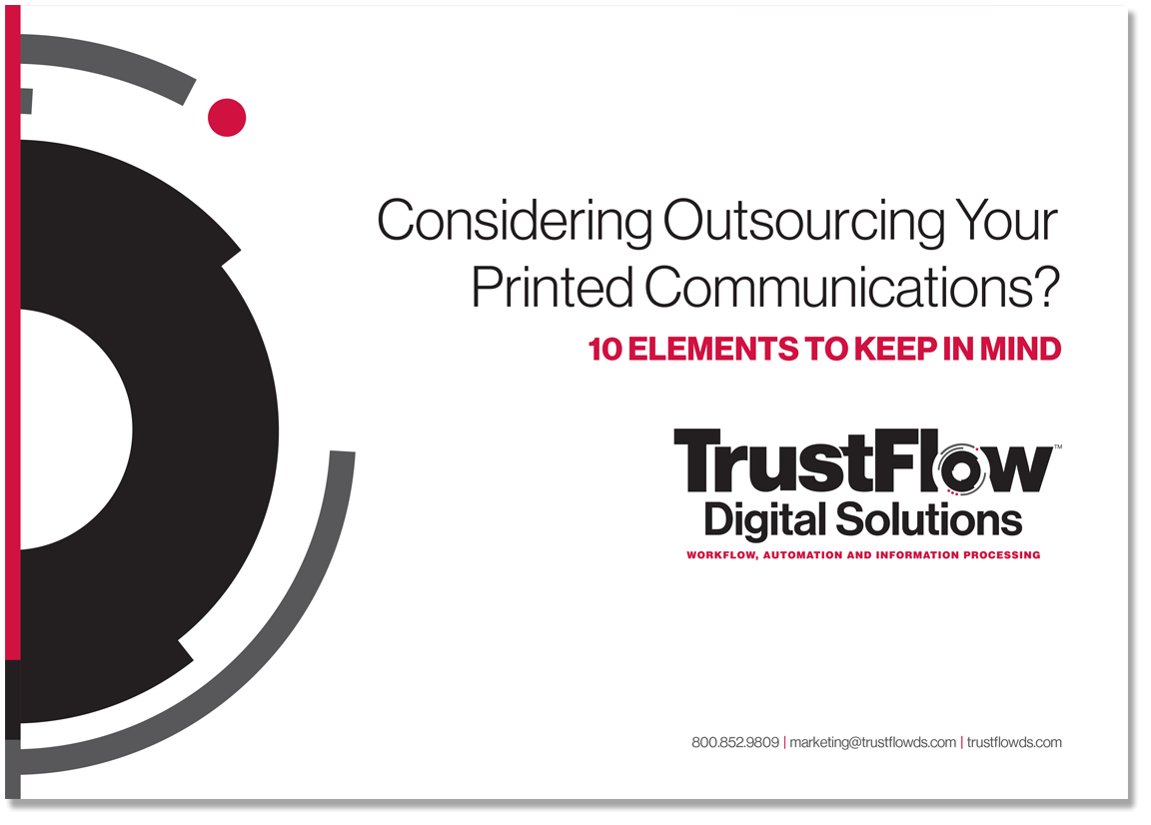 Considering Outsourcing Your Printed Communications?
10 Elements to Keep in Mind
Even in today's tech heavy world, printed outbound communication remains an important—and oftentimes required—customer touchpoint.

In this eBook, we share 10 elements to consider when deciding to outsource printed communications, revisit past decisions or bring production in-house.
Download this eBook to learn how outsourcing your printed communications can:
Reduce costs and risk
Deliver operational efficiencies
Influence customer behavior
Enable vital tracking and reporting
Fill in the form to download your free eBook today.
Get the eBook Now